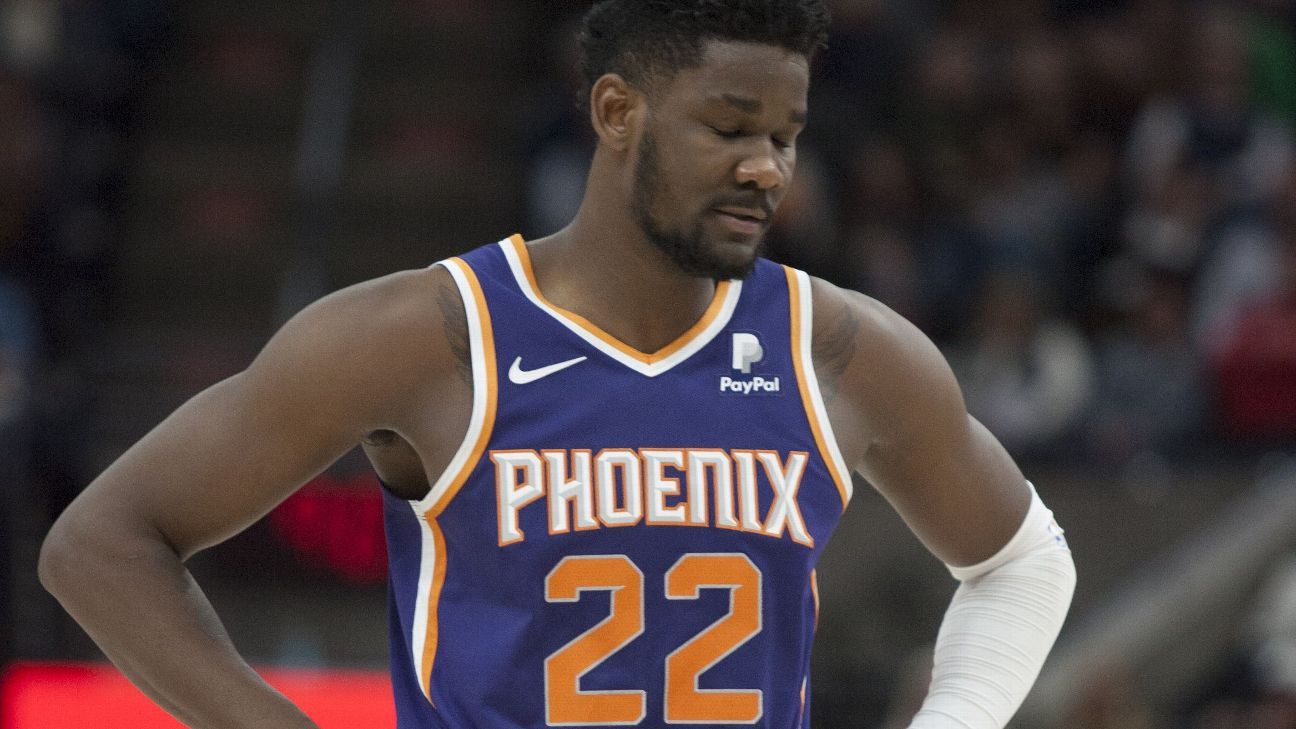 Phoenix Suns center Deandre Ayton, the No. 1 overall pick in last year's draft, has been suspended 25 games for violating the NBA's anti-drug policy, the league announced Thursday night.
Ayton tested positive for a diuretic.
The National Basketball Players Association already is preparing an arbitration case to reduce or rescind the penalty, based on the belief that the positive test falls under the CBA provision of "unintentional ingestion," league sources told ESPN.
Ayton had 18 points, 11 rebounds and four blocks in the Suns' season-opening 124-95 win against the Kings on Wednesday.
Around Third
via www.espn.com – NBA http://www.espn.com
October 24, 2019 at 08:18PM