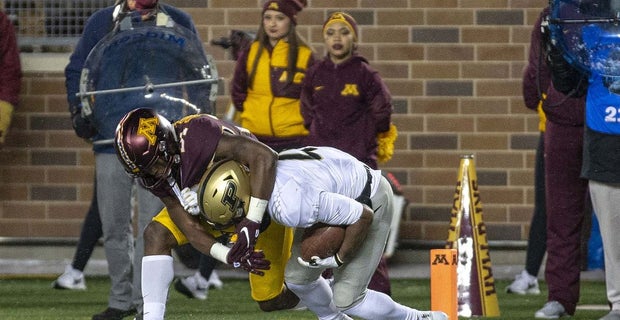 Louisville (-18) 32, Syracuse 24

Purdue (-2.5) 36, Minnesota 25

FAU (-32.5) 47, UMass 12

Air Force (-7) 34, New Mexico 18

247Sports' Take: Of Friday's games, Purdue's 7:30 p.m. ET kickoff on Big Ten Network at Minnesota features the closest line with a 2.5-point spread. The Boilermakers (2-1) suffered their first loss of 2020 in last Saturday's 27-20 defeat against Northwestern, and they get a Golden Gophers (1-3) team that continues to struggle after last Friday's 35-7 blowout loss to Iowa.

Purdue starting quarterback Aidan O'Connell is a game-time decision, Boilermakers head coach

said Wednesday, potentially bumping Jack Plummer up from the backup role. Star receiver Rondale Moore, who has not yet played in 2020, is also a game-time decision for the Minnesota matchup.
No. 4 Clemson (-35.5) 48, Florida State 13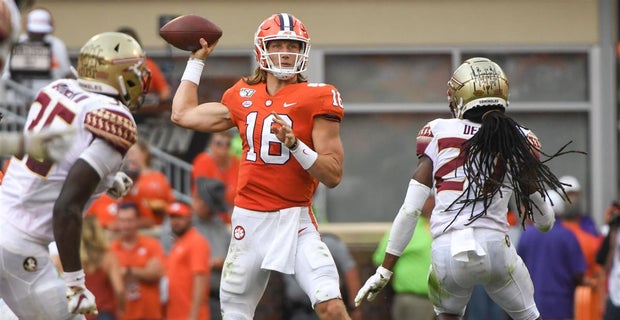 247Sports' Take: After an open date last Saturday, Clemson is back in action as the Tigers' favorable game Saturday at Florida State — a noon ET kickoff on ESPN — awaits. Clemson (7-1, 6-1 ACC) is a heavy favorite with the Seminoles (2-6, 1-5) suffering three straight lopsided losses since Oct. 17's 31-28 upset win over then-No. 5 North Carolina. The Tigers welcome back star quarterback Trevor Lawrence, who missed two games after a coronavirus case with symptoms. Defense, however, was the bigger issue for Clemson in a 47-40 double-overtime loss Nov. 7 at Notre Dame.
No. 3 Ohio State (-20.5) 37, No. 9 Indiana 23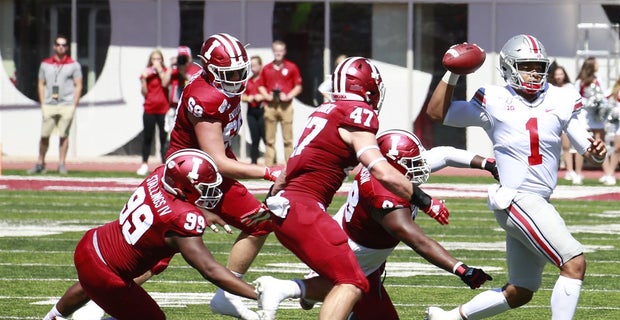 247Sports' Take: A game-of-the-week candidate, Ohio State hosts Indiana in a top-10 matchup Saturday at noon ET on FOX that doubles as the Big Ten East's deciding matchup. The No. 9 Hoosiers (4-0) have not beaten the No. 3 Buckeyes (3-0) since a 41-7 win Oct. 8, 1988, but a different team is rolling into a unique showdown in Week 12. Still, OSU — despite not playing last Saturday, seeing its Week 11 game get canceled due to coronavirus issues within the Maryland program — is a heavy favorite after it cruised to blowout victories Oct. 24 through Nov. 7. Indiana will throw a best-punch effort, but whether that is enough to knock out Ohio State is the real question.
No. 15 Coastal Carolina (-6) 25, Appalachian State 24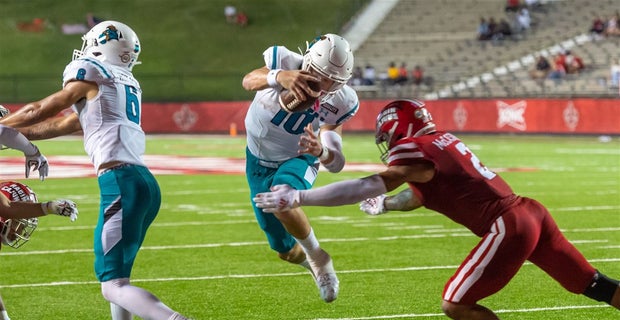 247Sports' Take: After last Saturday's game against Troy got canceled due to coronavirus issues within the Trojans program, Coastal Carolina returns for an intriguing matchup with Appalachian State in Saturday's noon ET kickoff on ESPN2. The No. 15 Chanticleers (7-0, 5-0 Sun Belt) host the Mountaineers (6-1, 4-0), who are on a four-game winning streak since Sept. 17, a 17-7 loss at Marshall. CCU could be on upset alert, and head coach Jamey Chadwell's name has been tossed in as a potential candidate for South Carolina's vacancy after Will Muschamp's firing, but the Chants have not been pushed since Oct. 14's 30-27 win at Louisiana.
No. 10 Wisconsin (-7.5) 26, No. 19 Northwestern 16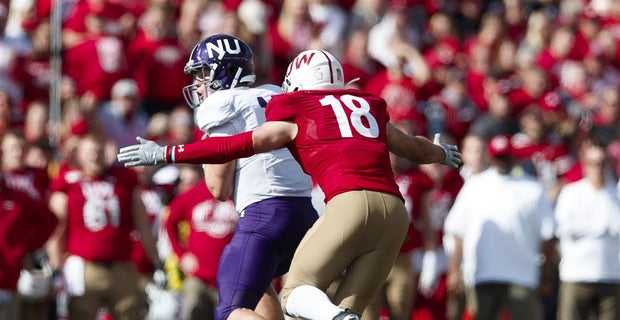 247Sports' Take: While a top-10 matchup between Ohio State and Indiana figures to decide the East Division, the Big Ten West sees a race of its own take place Saturday at 3:30 p.m. ET on ABC when it pits Wisconsin up against Northwestern. The No. 10 Badgers (2-0) and redshirt freshman quarterback Graham Mertz did not miss a beat after their two-week coronavirus hiatus, picking up where they left off with last Saturday's 49-11 rout of Michigan.
The No. 19 Wildcats (4-0), meanwhile, have been a bounce-back team in 2020 after a 3-9 (1-8 Big Ten) result from the 2019 season. Hoosiers graduate transfer quarterback Peyton Ramsey has been a big reason why, leading the Northwestern offense's immediate resurgence. Will the Wildcats have enough, however, to keep up with a talent Wisconsin team?
No. 7 Cincinnati (-5.5) 30, UCF 21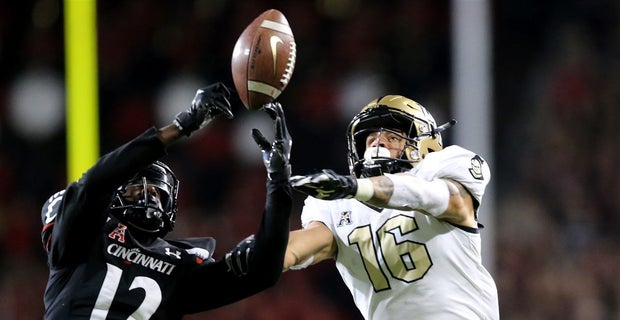 247Sports' Take: Stout defense or explosive offense? An exciting showdown from the AAC, with College Football Playoff implications for Cincinnati, kicks off Saturday at 3:30 p.m. ET on ESPN. The Bearcats (7-0, 5-0) have been rolling on both sides, including a 55-17 win over East Carolina last Friday, but the Knights (5-2, 4-2) remain a vaunted attack. Since Oct. 17's 50-49 loss at Memphis, UCF has cruised to wins over Tulane (51-34, Oct. 24), Houston (44-21, Oct. 31) and Temple (38-13, Nov. 14). Cincinnati might still have a bit too much to handle for UCF, but the Knights should give the Bearcats a game.
No. 1 Alabama (-30) 39, Kentucky 14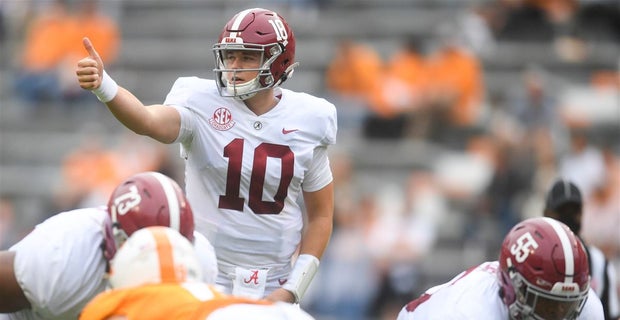 247Sports' Take: After a two-week wait between the Nov. 7 open date and last Saturday's game cancelation due to coronavirus issues within LSU's program, Alabama is back in action with Saturday's 4 p.m. ET kickoff on SEC Network against Kentucky. The top-ranked Crimson Tide (6-0) last pitched a 41-0 shutout win over Mississippi State. The Wildcats (3-4), meanwhile, go up against 'Bama after a 38-35 edge of Vanderbilt.
No. 23 Auburn (-11) 32, Tennessee 15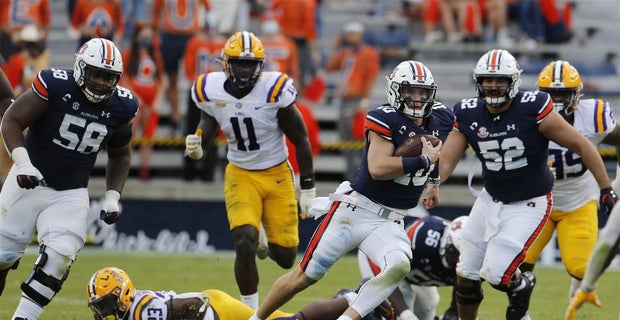 247Sports' Take: An up-and-down season for Auburn was back on the incline to end October with wins over Ole Miss (35-28) and LSU (48-11). A Nov. 7 open date and last Saturday's cancelation with Mississippi State kept the Tigers (4-2) sidelined into Saturday's 7 p.m. ET game on ESPN against Tennessee. The Volunteers (2-4) have lost four straight games, including a 24-13 defeat Nov. 7 at Arkansas after leading 13-0.
No. 13 Georgia (-25) 33, Ole Miss 8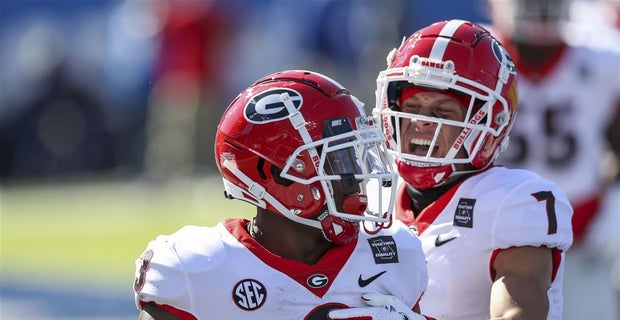 247Sports' Take: Georgia reportedly is set to start USC transfer JT Daniels at quarterback with the Bulldogs looking for a spark in Saturday's 7:30 p.m. ET game on SEC Network against Mississippi State. Stetson Bennett has been the starter for most of the season, but a 44-28 loss to Florida was a tipping point. Georgia (4-2) will have to keep up with a potent Ole Miss (3-4) offense after the Rebels recorded a 59-42 rout of South Carolina, their second straight game of 50-plus points.
No. 21 Liberty 33, NC State (-3.5) 30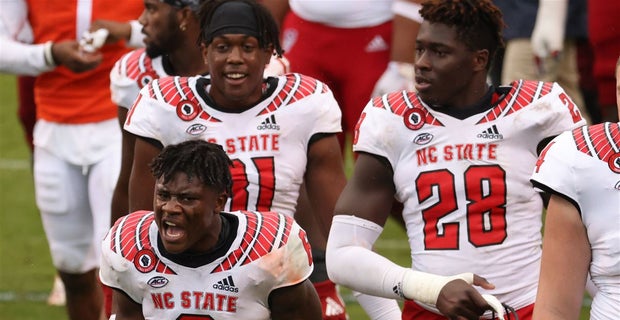 247Sports' Take: Liberty, playing an independent schedule, is undefeated to start the season with two wins over ACC opponents Syracuse (38-21, Oct. 17) and Virginia Tech (38-35, Nov. 7). Will NC State be next for the Flames? A 7:30 p.m. ET game on Regional Sports Networks reveals the answer. The Wolfpack (5-3, 5-3 ACC) are probably Hugh Freeze-led Liberty's biggest challenge yet, though. NC State was ranked for a 48-21 loss at North Carolina and nearly knocked off then-No. 11 Miami before a 44-41 defeat late against the Hurricanes, bouncing back with last Saturday's 38-22 win over Florida State.
No. 18 Oklahoma (-7) 39, No. 14 Oklahoma State 30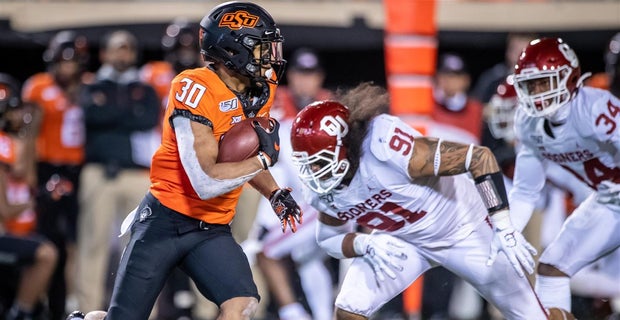 247Sports' Take: CFB Playoff ramifications are out of the window, but a Big 12 championship is likely on the line with a 7:30 p.m. ET game Saturday on ABC. Oklahoma State (5-1, 4-1) heads to Oklahoma (5-2, 4-2) with an Oct. 31 overtime slip up against Texas, the Cowboys' 41-34 loss, wiping away CFB Playoff hopes. The Sooners, meanwhile, suffered consecutive one-score losses to Kansas State (38-35, Sept. 26) and Iowa State (37-30, Oct. 3) but have won four straight games — including consecutive routs with 62 points.
Utah 27, No. 20 USC (-3) 23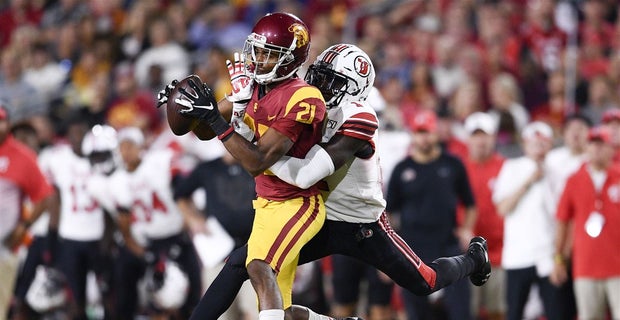 247Sports' Take: USC survived close calls in late-fourth-quarter wins over Arizona State (28-27, Nov. 7) and Arizona (34-30, Nov. 14), but the Trojans remain a 2-0 team entering Saturday's 10:30 p.m. ET game on ESPN at Utah (0-0). The Utes have yet to play a game after coronavirus issues within the program, and could serve a tough matchup for a USC team fighting through inconsistencies.