NBA: Clippers compliant in decision to rest Kawhi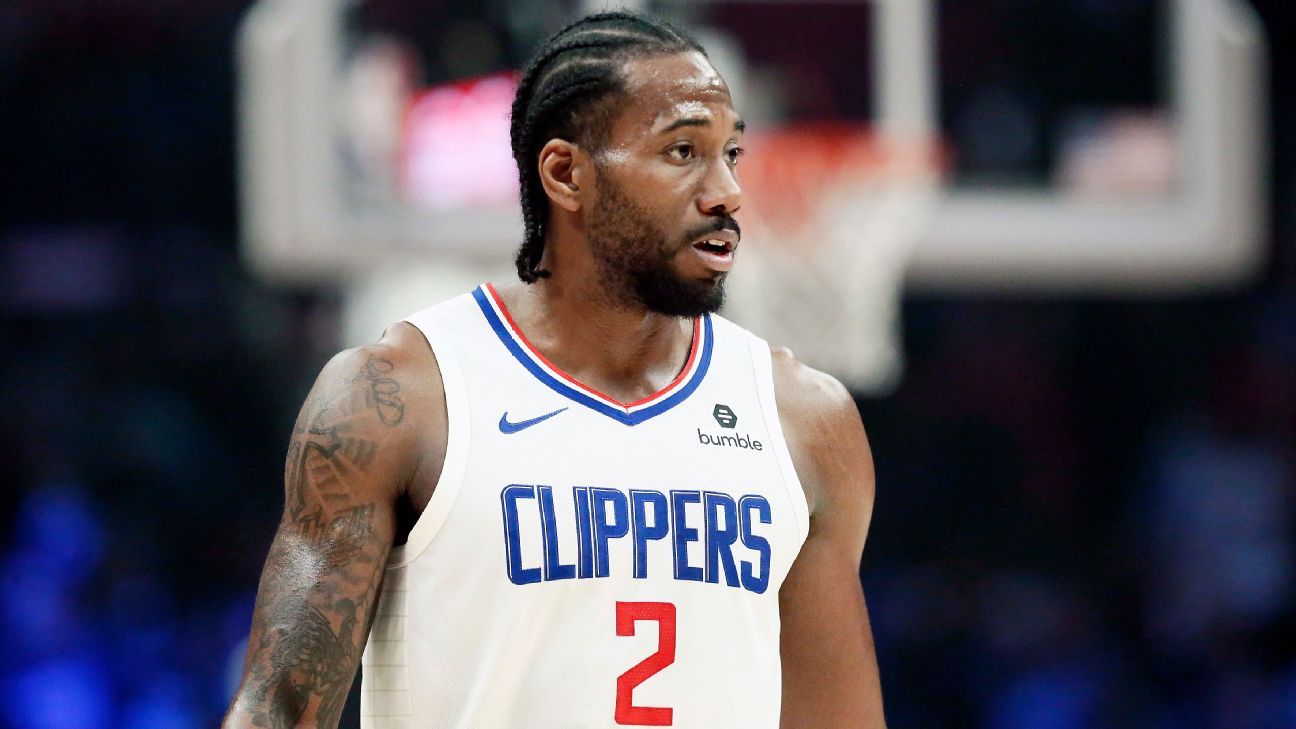 Despite All-NBA forward Kawhi Leonard sitting out consecutive national television games one week apart, the league said the LA Clippers are in compliance of its rules on resting players.
Leonard will miss Wednesday night's game against the Milwaukee Bucks on ESPN, the second straight week his national TV absence fell on the opening game of a Clippers back-to-back.
"Kawhi Leonard is not a healthy player under the league's resting policy, and, as such, is listed as managing a knee injury in the LA Clippers injury report," spokesman Mike Bass told ESPN on Wednesday. "The league office, in consultation with the NBA's director of sports medicine, is comfortable with team medical staff's determination that Leonard is not sufficiently heathy to play in back-to-back games at this time."
The Clippers and Leonard are working on a long-range plan to keep him healthy, and that will continue to include sitting out back-to-backs and other limitations on him during the season.
Leonard and the Clippers could've chosen the non-national TV game of last week's back-to-back to sit out, but they weren't required to do so under the league's resting policy. Leonard hasn't played a back-to-back since early April in 2017 for San Antonio. The Clippers and Leonard have no plans in near future for him to return to back-to-back participation in the regular season, sources told ESPN.
Leonard did not play in the Clippers' 110-96 loss at Utah last Wednesday, which was televised nationally on ESPN. The Clippers-Bucks game will be aired on ESPN, and Thursday's game against the Portland Trail Blazers will be on TNT.
Leonard has averaged 29.3 points, 7.3 rebounds, 5.7 assists and 2.3 steals in six games this season.
Clippers All-Star Paul George is moving closer to making his season debut, planning to participate in five-on-five practice on Saturday. He has yet to make his Clippers debut after offseason surgery on both of his shoulders.
Around Third
via www.espn.com – NBA http://www.espn.com
November 6, 2019 at 03:39PM