Baseball may be some 150 years old, but we all know that baseball back then looks nothing like baseball now. No longer do they play with water-logged baseballs until the stitches fall apart. Pitchers don't throw nine innings every start and still come out of the bullpen the very next day. And I don't know how Honus Wagner would react if you told him to change his launch angle at the plate — I'm guessing he would be mostly confused.
But while fans know that Cy Young's 511 wins or Ty Cobb's .366 career batting average will never be reached, the game has changed drastically even in the last 40 years. End-of-season league leaders, who may not have even broken records, put up numbers that are just as unreachable today as 56-game hit streaks or 300 innings pitched.
This isn't a bad thing — every sport changes and grows, and though we like to think that baseball exists outside of time, that's not really the case. So, to look at ways that the game has changed even in recent decades, here are seven stats from the last 40 years that will probably never be topped:
1. Sacrifice bunts
Actual record: Ray Chapman – 67 (1917)
Last 40 years: Jay Bell – 39 (1990) (Bert Campaneris just missed the cut with 40 in 1979)
Since 2010: Juan Pierre – 19 (2011)
As baseball has learned to value the most precious of commodities — the out — the idea of having someone drop down sacrifice bunts is simply anathema to the modern game. So, Chapman can rest knowing no one will come close to his record of 67.
But even just 30 years ago, Jay Bell — the bespectacled shortstop who would later go on to hit 38 home runs for the D-backs — was a sacrifice bunt machine. Despite being a near league-average hitter with a modicum of pop at the time, the Pirates asked Bell to bunt … and bunt … and bunt. 39 times in '90 and then 30 more the next season, to be exact. Perhaps even more shocking, he did this while batting second in the order.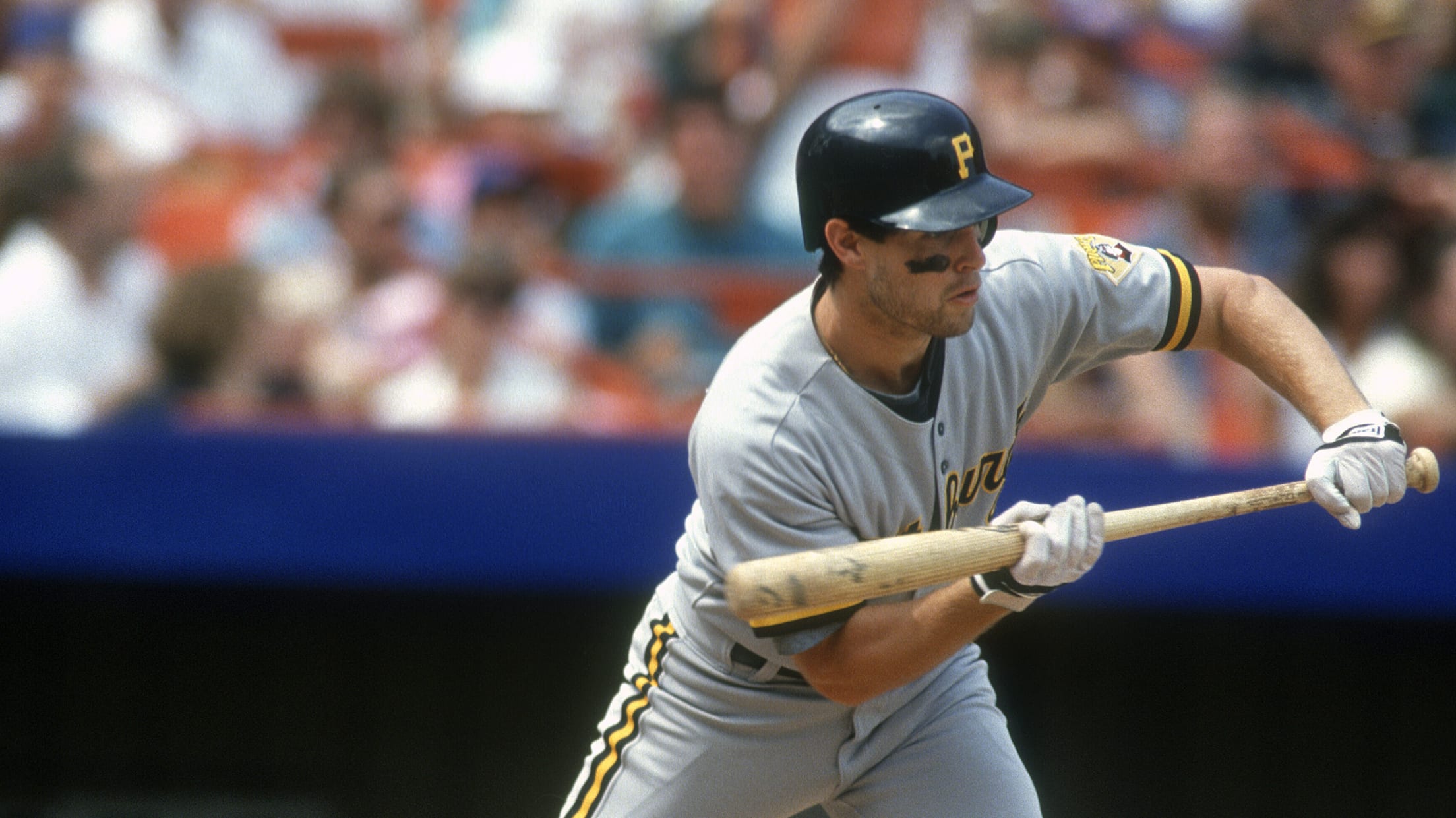 Bell's mark won't be approached any time soon, as Pierre came closest since 2010, and he laid down fewer than half what Bell did.
With the possibility of a DH in both leagues, there will be even fewer opportunities. Dodgers pitcher Clayton Kershaw led the Majors with 15 sacrifices in 2019, and it's safe to say that if the National League adopts the permanent batter, he won't get the opportunity to do that again. Last season saw the sacrifice bunt rate fall to just .07 SH per game — less than half the mark from 2019.
2. Batting average: (Qualified batters)
Actual record: Nap Lajoie – .426 (1901)
Last 40 years: Tony Gwynn – .394 (1994)
Since 2010: DJ LeMahieu – .364 (2020), Josh Hamilton – .359 (2010)
Save for a few weeks when a red-hot Charlie Blackmon had us
, I think it's safe to assume hitting .400 is about as likely as finding alien life
and
learning that their favorite Earth show on TV is "Love Island." Other than Tony Gwynn's race for .400 during the '94 strike season, no one has made a real run for the mark since George Brett hit .390 in 1980.
In fact, remove LeMahieu's pandemic-shortened season from the list, and no batter has topped .360 since Joe Mauer hit .365 in 2009.
With pitchers throwing harder than ever, batters aiming for the stands and shifts being used by every team, we might need to hold parades for the next player who hits .370. I don't think Ichiro or Nomar Garciaparra got those when they accomplished the feat.
3. Stolen bases
Actual record: Rickey Henderson – 130 (1982)
Since 2010: Juan Pierre – 68 (2010)
Stolen bases have had strange ebbs and flows in Major League history. Before the heyday of the '60s-'80s when players like Lou Brock, Maury Wills, Rickey Henderson and Vince Coleman flew around the field, they weren't all that popular. Dom DiMaggio won the 1950 AL SB title with just 15!
But we're once again seeing a stolen base dip. While no one will probably ever reach Henderson's mark — he had a rare combination of talent with a willingness to run at any time — no one this century has even reached 80 stolen bases. It's been three years since Dee Strange-Gordon stole 60 bases, and the last player to swipe 70 was Jacoby Ellsbury in 2009.
It's a Catch-22. To rack up steals, a player needs to have great speed, but they also need to frequently get on base. Billy Hamilton had oodles of the former, but he fell out of the starting lineup when it was revealed he couldn't really do the getting-on-base part.
Get too good at the plate, though, and teams don't want you to run all the time as they're worried about injuries keeping your bat out of the lineup. There's a reason Mike Trout had his high in stolen bases in his first big league season.
Given all that, 80 stolen bases may be the best we can hope for.
4. Fewest K's (qualified batters in non-shortened season)
Actual record: Joe Sewell – 3 (1932)
Last 40 years: Felix Fermin – 14 (1993)
Since 2010: Marco Scutaro – 34 (2013)
OK, first: Just what was Sewell doing? Striking out just three times in a season is genuinely unreal. There's a reason why his SABR biography namechecks him alongside Ted Williams for his ability to see the ball make contact with his bat.
But that same reason is why we likely won't ever see batters strike out as rarely as Fermin or even Scutaro again. Sure, Sewell is a Hall of Famer, but ask anyone if they'd rather him or Williams on the roster and they'd take Williams every time — even if the Red Sox left fielder struck out nearly 600 more times than Sewell.
By that same token, while Fermin may have had great bat-to-ball skills, most Tribe fans in 1993 probably cared more about what Kenny Lofton or Albert Belle were doing at the plate. And while Scutaro will forever be a legend in the Bay Area for his time with the A's and Giants — even getting a snow globe honoring his NLCS rain celebration — I don't think Giants fans were tweeting with joy every time Scutaro grounded out instead of striking out.
With hitters focused on maximizing their time at the plate every time, you would think it will be a long time before we see anyone come close to getting 500 plate appearances and fewer than 30 strikeouts. Then again, there's hope: If Tommy La Stella can continue to strike out in just 5.3 percent of his plate appearances — like he did last year — he would have K'd only 26 times in a full season. And if White Sox second baseman Nick Madrigal can reproduce what he did in the Minors, then maybe there are two players who could pull it off in the same season.
5. Lowest K/9 for a starting pitcher (qualified ERA title)
Actual record: Ernie Wingard – 0.95 (1924)
Last 40 years: Nate Cornejo – 2.13 (2003)
Since 2010: Brad Penny – 3.67 (2011)
Batters no longer carry a black mark for striking out, and at the same time, teams want pitchers to miss as many bats as possible. After all, you never have to worry about batted ball luck if the batter never gets his bat on it.
That's why numbers like Penny's mark of just 3.67 strikeouts per nine innings — which was about the league average in the 1940s — will rarely even be approached. (Much less Cornejo's absurd 2.13 when he led the 119-loss 2003 Tigers in innings.) These days, you need to miss bats just to get to the Major Leagues, and you'll need to keep making batters whiff to stay there.
In last year's shortened season, Antonio Senzatela had the lowest mark among qualified pitchers with just 5.03. The league-average pitcher, though? A highest-of-all-time 9.1 K/9.
6. Innings pitched
Actual record: Ed Walsh – 464 (1908)
Last 40 years: Steve Carlton – 304 (1980)
This decade: Justin Verlander – 251 (2011)
Forget 300 innings — that already sounds so farfetched it reads like science fiction — even the 200-inning pitcher may one day be a thing of the past. In 1980, when Carlton threw 304 innings, 56 pitchers reached the 200-inning threshold. In 2019, just 15 pitchers did — and there were four more teams in the league than in Carlton's time.
Forget anyone reaching Verlander's 2011 mark, either. No starting pitcher has topped 230 innings since David Price did it in 2016. Given how teams emphasize shorter stints thrown with harder effort, and a robust bullpen ready to handle every late-game scenario, it's not unreasonable to think Verlander's mark will become the new "record."
7. Team Complete Games:
Actual record: 148 CG by 1904 Red Sox (An old enough record that they were known as the Boston Americans)
Last 40 years: 94 CG by 1980 A's
Since 2010: 18 by 2011 Phillies
Of course, it's not just innings that have gone down, but complete games, too. Yes, it's evident that starting pitchers aren't thought of the same way these days. But just 40 years ago, the 1980 A's finished off 94 games as a starting staff, with Rick Langford, Mike Norris and Matt Keough each finishing 20-plus on their own. It's shocking because, well, they destroyed the competition — the Brewers finished second with just 48 — and also because of the names involved. For all their success that year, none of those three won even 100 games in the Major Leagues.
Each one of those pitchers for the A's had more complete games than the highest team this century has pulled off. The 2011 Phillies rotation was loaded with Cy Young-caliber veterans like Roy Halladay, Cliff Lee and Cole Hamels, who combined for 17 complete games (with Vance Worley picking up the other one). At that rate, it would take over five seasons before the Phillies would have thrown as many complete games as the A's did.
Even that number looks high now. In 2019, the White Sox and Indians tied for the league lead with just six complete games.
Michael Clair writes for MLB.com. He spends a lot of time thinking about walk-up music and believes stirrup socks are an integral part of every formal outfit.