When you get drafted as a professional baseball player, you don't know what your journey is going to look like. You start out with this vision in mind of your perfect career, your path to the Major Leagues and then success at the highest level. But you really have no idea what you're in for.
I had some of those clear-cut plans when I signed with the Pirates in 2010. I was going to make the big leagues by 2013. We were going to win a World Series by 2015. Those were the things I thought about when I entered pro ball at 18 years old. That was what I had in mind for my career.
Clearly, that didn't work out. This was not the super smooth, super easy path I dreamed of. I wish I'd had more time, pitched more often and won more games with the Pirates. I wish I had brought a World Series championship back to Pittsburgh playing alongside the guys I came up with.
But I wouldn't change my journey here for anything.
Because these are the things you don't think about when you get drafted: the people you're going to meet, the adversity you're going to face, the way you're going to grow up, the paths you're going to cross and the lives you're going to impact along the way.
With all I went through in Pittsburgh, I got to meet so many people I wouldn't have in the career I had planned. I developed relationships with people who might have just said in passing, "Hey, I'm a big fan," but instead said, "My aunt was a Pirates fan and just passed away after battling cancer, and by watching you, I can still connect to her through baseball." I was able to see the real character of this city.
As I move on to the next phase of my career, that's what I'll remember even more than the wins and losses. The Pirates — and the entire city — backed me up the whole way through. I'm grateful for my time here, because I feel like it helped shape me as a person, not just as a pitcher. That was what my journey turned into in Pittsburgh: something way more than just baseball.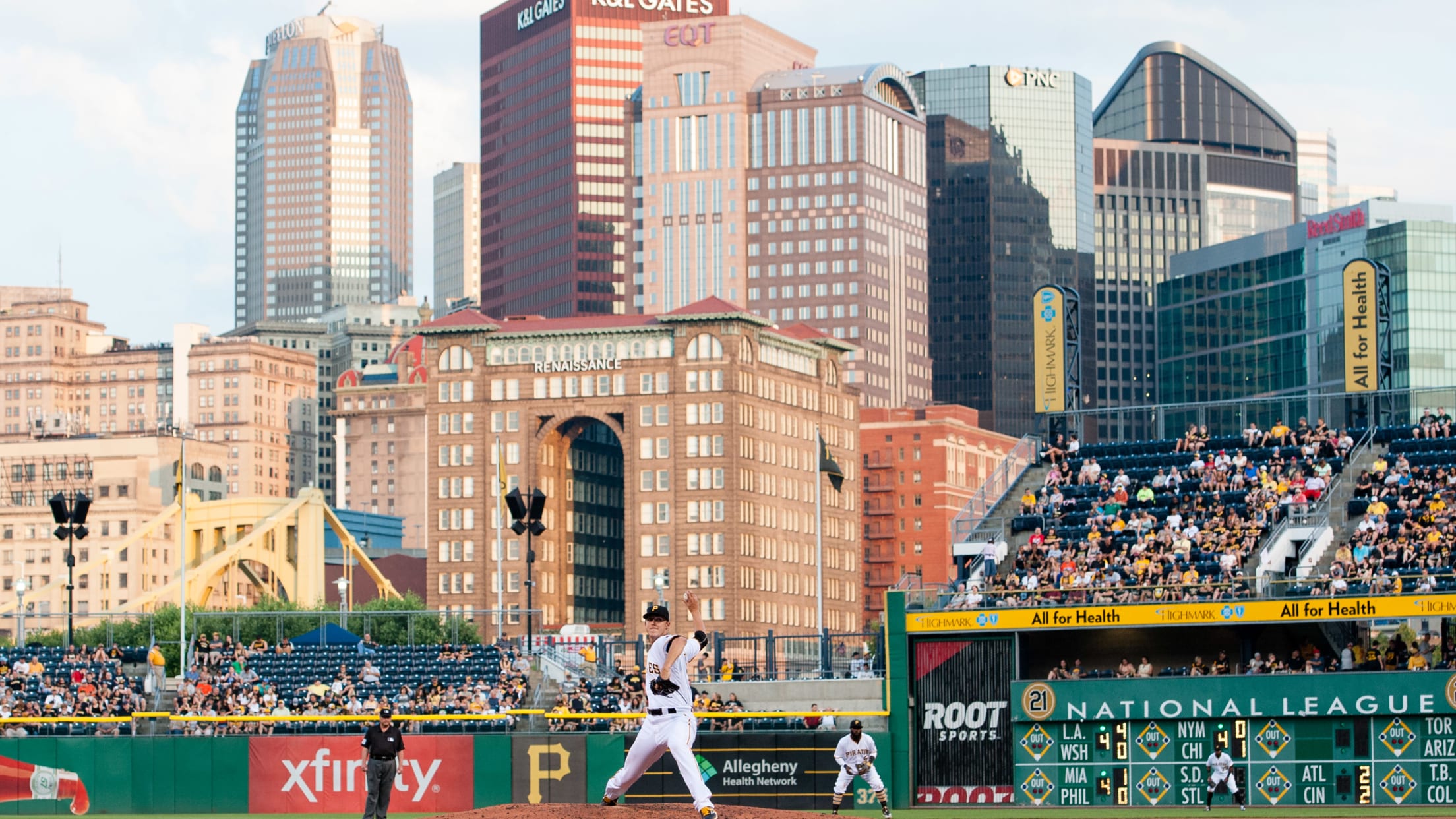 I learned pretty soon after I was drafted that Pittsburgh runs deep. Everyone has a connection here, it seems like, even if it's just a relative who's a die-hard Steelers or Pirates fan.
As I think about driving in from the airport on my way to sign with the Pirates in 2010, coming out of the Fort Pitt tunnel in the car with my parents, I was absolutely wowed by the city. It was the same, cliché first impression as every other person when they first visit.
And you guys — yinz, if you will — are so proud of your city. I get why now. It's not just that view or the championship sports teams.
One otherwise-normal Tuesday night in Cincinnati four years ago, I felt something that changed my life. A few days later, I was diagnosed with testicular cancer. I had surgery on May 8, 2017.
That was when I experienced first-hand what this city was all about.
That was when I learned the real, nitty-gritty, caring, we've-got-your-back, neighborly soul of Pittsburgh.
You hear people say, "Hey, Jamo, if there's ever anything I can do to help, let me know." And in Pittsburgh, I came to realize that people really mean it. They offered food, rides to my doctor's appointments, just an ear to talk to or a shoulder to cry on. At the grocery store, strangers asked about my health and how they could help. People would see me walking around town and ask me to sign a ball and write, let's say, "Eff cancer."
With the support I had, the first-class treatment and a whole city and organization behind me, I knew it was an opportunity to turn my personal challenge into something positive for other people. I had to grow up here and use the platform baseball gave me to impact others who weren't so fortunate in their battles with cancer. I've been able to do that through partnerships with Pittsburgh's
and
Lending Hearts
.
My priorities really changed that year. I got more involved with Lending Hearts and the work they were doing. We held an art event at the Warhol Museum, visited the UPMC Children's Hospital and hosted a carnival for kids at PNC Park. I got to meet some really incredible folks through that organization and even more of the people behind Pittsburgh, people I wouldn't have known if my life here was just the ballpark and home. That made me feel so much closer to the city, my second home.
• Why me? Question has new meaning for Taillon
The night I came back and pitched against the Rockies, I could just feel the support. I remember running from the bullpen to the left-field line and back and reading the signs in the stands at PNC Park. You all went through a lot with me. I felt your excitement after every win and your backing through every bit of adversity. I truly can't imagine going through what I went through anywhere else or with any other fanbase behind me.
Unfortunately, that wasn't the first or last time I needed that support. It's not fun to go through the Tommy John rehab process once, much less twice, and it's not fun to always be the "hurt guy." But I learned the value of patience, and I learned first-hand over the years that my teammates, the city of Pittsburgh and the Pirates organization will have your back.
So after all that, after everything I went through and everything you went through with me, winning here would have been one of the sweetest things in the world. How awesome would it have been to hug Jacob Stallings on the mound after getting the last out of a postseason win? I wish it would have happened for all of us — for the players in that clubhouse and for the people of Pittsburgh.
I really wanted to bring winning baseball back to this city, to experience what I saw in 2013 watching the National League Wild Card Game on TV from Pirate City. But from being on the inside, hearing the conversations they're having, seeing the hires they're making and witnessing the work being done, I believe the Pirates are in good hands moving forward.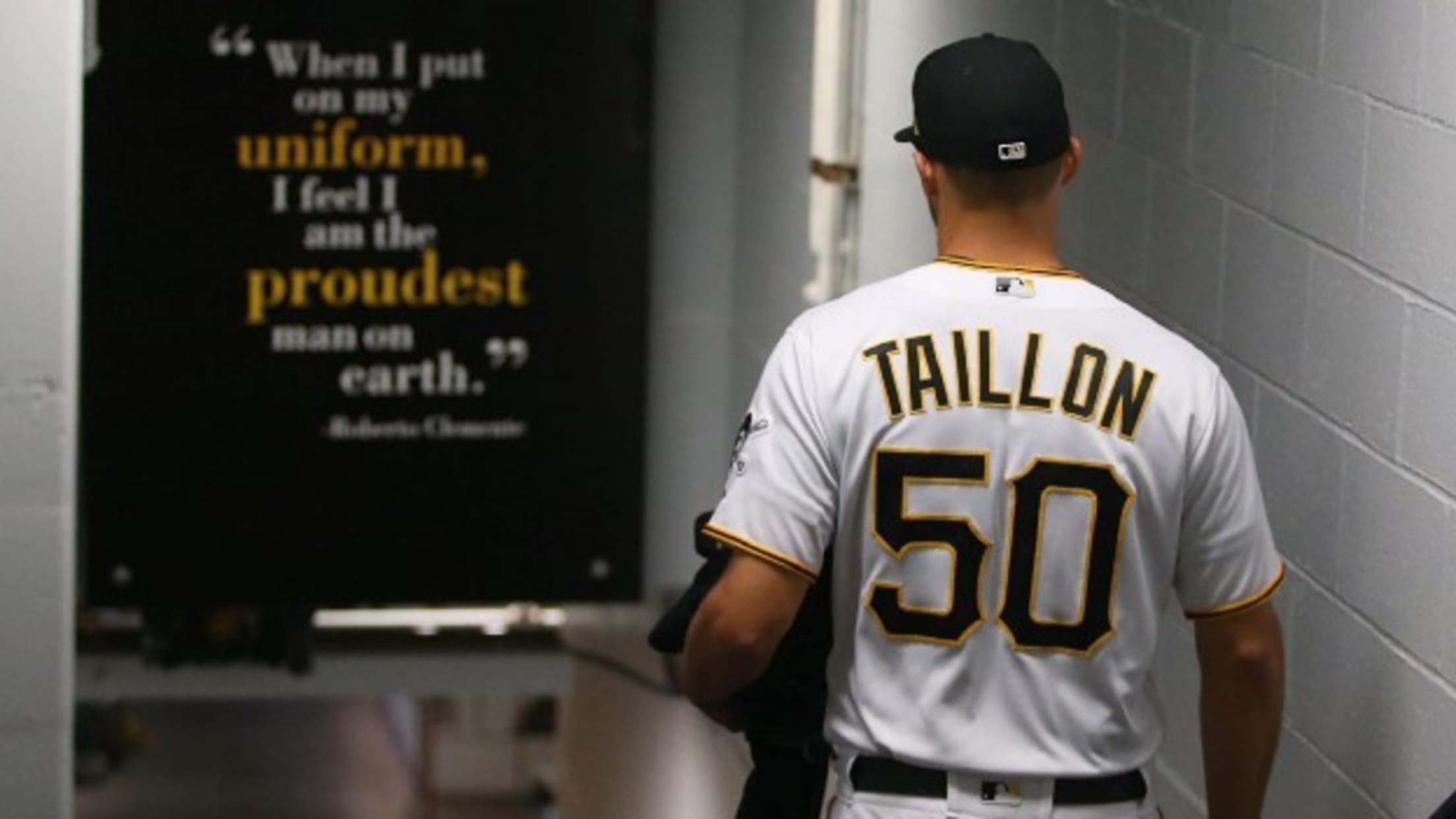 I'd be sitting here writing a book instead of a long letter if I took the time to thank every teammate, coach, trainer, staff member or fan who made an impact on me during my time with the Pirates. You've all meant a lot to me.
As soon as I joined the organization, I met people who remain a huge part of my life to this day. Ever since then, I've been making friends for life. Baseball brought us together, and even after it moves us apart, we're still like brothers.
But I wanted to make sure I took the time here to thank just a small number of the people who've done so much for me behind the scenes.
Everyone who leaves the Pirates always says, "Don't take Chef Tony for granted," and I never did. I'll miss him in the kitchen. Traveling secretary Greg Johnson is the glue that holds the organization together, just so incredible at his job, and he took care of me and my family often without me asking. Bones, Bulls and everybody on the clubhouse staff — they made our jobs/lives easier and became the kind of friends you play golf and fantasy football with.
I watched Justin Meccage grow up as a pitching coach and start a family, eventually seeing him become a Major League bullpen coach and asking his son Kyler to grab us Rita's from the concession stands. Aaron Razum sparked my curiosity in the art of pitching and analytics, beginning a professional relationship and deep friendship that turned into a bromance over music, bourbon and pour-over coffee with the rest of the starting staff.
A.J. Patrick provided the confidence I needed during my rehab, even during the chaos of last year, and got me so invested in taking ownership of my mechanics and health so that I can be a better, healthier pitcher in the future. Todd Tomczyk is someone I've trusted and leaned on through all of my injuries, and I think you can't help but share a bond with someone when they've seen your elbow ripped open. It was hard to see the light at the end of the tunnel sometimes, but those guys never let me lose sight of it.
Jim Trdinich and Dan Hart were always looking out for us, win or lose, good game or bad start. Our flight attendant, Rae, always looked after us like a team mom. I'll miss seeing Bill, stationed outside the home clubhouse, and every other friendly face there for us at PNC Park every day. You all made big league life less chaotic.
You don't see those people listed on the roster, but they make an impact on everyone who comes through the Pirates' clubhouse. These are the names and faces I'll remember.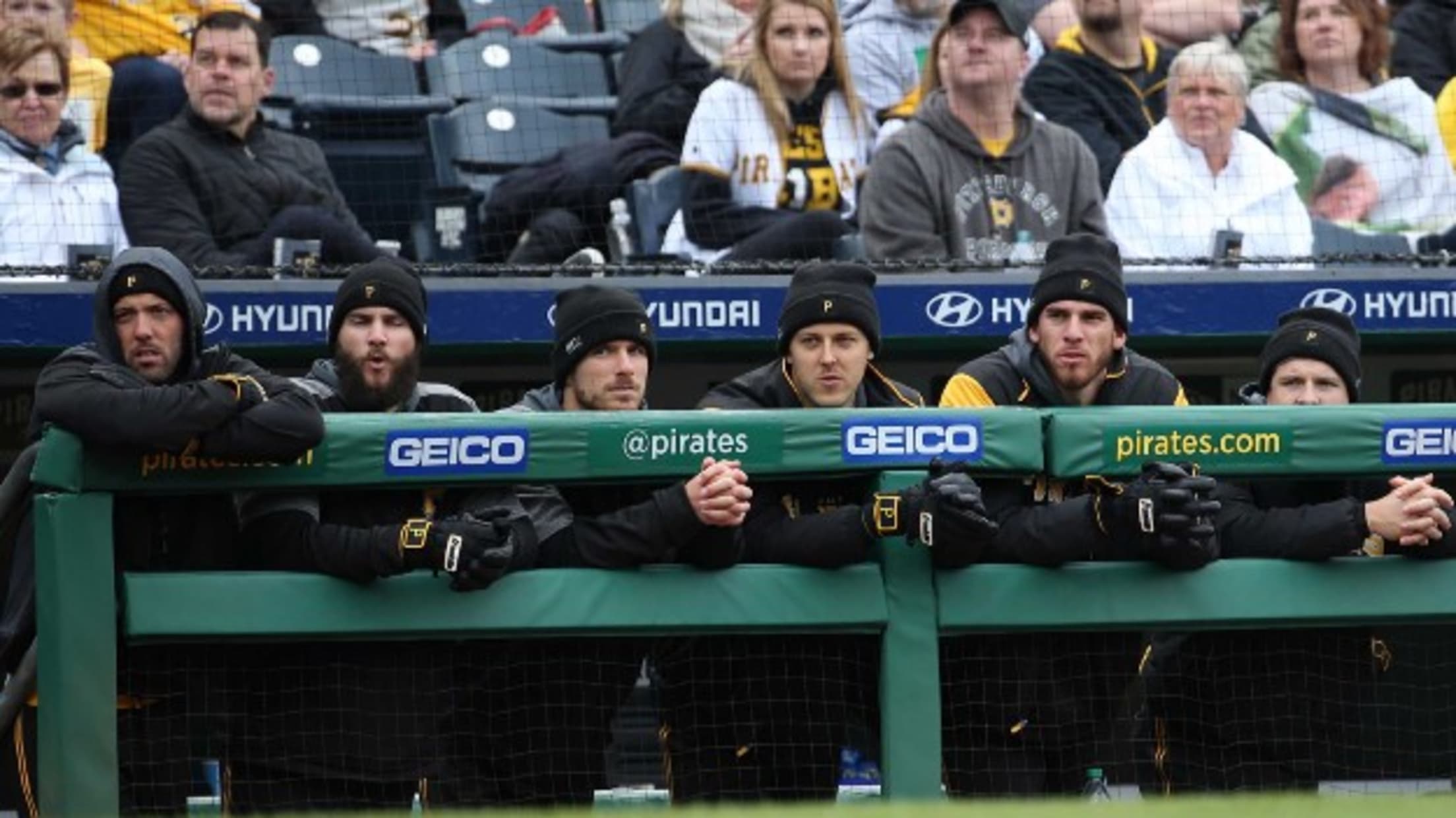 I felt like I got the perfect Pittsburgh send-off just before sitting down to figure out how to say thank you after nearly 11 years with the Pirates. My phone rang, and it was Steve Blass calling.
I didn't grow up as a Pirates fan, so I didn't know much about him or his story when I first came here. But you learn quickly about this franchise's history and its heroes, guys like Roberto Clemente, Bill Mazeroski and Steve Blass.
Steve took the time to watch my first bullpens in big league camp, and I got to know him over the years. He became a friend and someone I admired, someone who'd call me after my starts whether I'd thrown a complete game or pitched poorly. He was always there — one of the first franchise icons I met, someone who gave 60 years to this organization and one of the last people to say goodbye.
Steve didn't have the perfect journey, either, the one he probably envisioned after he got the last out of Game 7 in the 1971 World Series. But Pittsburgh remembers and appreciates him for more than who he was on the mound.
Steve has carried himself with class and grace in everything he's done, and I hope I was able to do the same here. That ultimately matters more than the back of your baseball card, your wins above replacement or whatever else. When you leave somewhere, your greatest hope is that you helped make it a better place. When one chapter of your life ends, you hope you're a better person than when it started.
Even though my journey wasn't always what I expected it to be, I hope over the years I've still provided value to the Pirates organization and Pittsburgh on and off the field. My connection to this team and this city will forever be about more than just baseball.
Thank you, Pittsburgh.
Jameson Taillon was drafted second overall by the Pirates in 2010. He spent his entire career with Pittsburgh before being traded to the New York Yankees on Jan. 24.